Azmia Review, Empires and Puzzles (Season 5)
Azmia is the best 4-Star Epic Hero in Empires and Puzzles. There, I said it. And, you know what? It weren't that bad. She's a monster. A 4-Star Legendary, and a Cups magnet…
But, you gotta promise not to tell Small Giant, OK?
[Too late – Azmia was nerfed! I've updated her details, however, my review remains the same. Continue reading for my original thoughts…]
Before we start, please consider sharing a link to this post with your Alliance or on social media. It really does help.
Caveat: This post contains game-play speculation and personal opinion. It may also contain adult comedy and sarcasm. It is not advice and is solely for entertainment, and informational, purposes.
Azmia's Stats and Special Skills (Epic Hero)
Element: Ice (Blue)
Class: Monk
Mana Speed: Average
Family Bonus (for 1/2 heroes) – Sun 1. 10%/20% chance to cast -35% accuracy for 2 turns and 72 Burn damage over 2 turns on an enemy who deals Special damage to this hero . 2. If enemy's Special defeats this hero, chance increases to 50%/75%.
Special Skills (Counterstance): 1. Recovers 20% 15% health for all allies. 2. The caster and nearby allies get counterattack with 120% 100% damage for 4 turns. Damage is increased by +5% with each counterattack, maxing at 150% 130%.
*** This hero was nerfed – Details updated ***
Passive: 60% chance to 1. Boost all allies health by 10% (can exceed max HP) and 2. cleanse the latest cleansable status ailment from all allies.
Talent: WITHSTAND ~ +30% chance to resist negative status effects.
How Good is Azmia? (Empires and Puzzles)
I really wanted to write, 'Analyzing Azmia', just like my Analyzing Ferant post.
But that proved to be his jinx, so this time I'm gonna play it safe, act like this is just another 'normal' review. -So, SG can move along, nothing to see here…
I found Azmia to be a bit, meh… 😞
She's been a complete disappointment since I levelled her and intrusted her with all the emblems.
I even had to bench her and play Boril instead, coz he's much better.
Think they're gone, yet?
Good.
Here's what Azmia actually does:
I've redacted their names to give them some privacy, to allow them to properly heal from their ordeal.
After all, they didn't know what Azmia was about to do.
They probably thought it would be an easy win.
All looking at my Cups, spying my Pork, cutting their eye at my poor man's Defense.
But no!
Azmia got to shaking the very foundations of their reality!
What was wrong, was now right!
Every time they hit out, they got hurt.
The cries! The confusion! "Why on earth, for the love of dear mercy, is that 4-Star hero OVERHEALING EVERYBODY?!"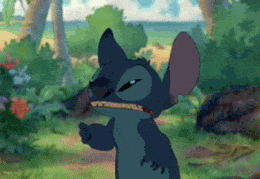 Azmia is sooo Awesome (Empires and Puzzles)
We all know what 120% – 150% counterattack represents: Super annoyance.
And also, top end counterattacking.
But Azmia is a revelation… She does sooo much more.
For starters, she's an Average speed hero who recovers 20% health. And, that's a good chunk early in the battle.
She also has a 60% chance of Overhealing all allies by 10%, and this is massive. As I play another healer in raids, I always fire off that healer (Esme) first, so if Azmia gives Boosted Healing, it actually Overheals.
Oh, and she has a 60% chance of Cleansing the latest ailment from all allies.
I was recently raiding, when we all got hit with this Burn ailment. Then, I fired off Azmia, looking for some healing and a shield. But, when I looked up, the ailment was gone.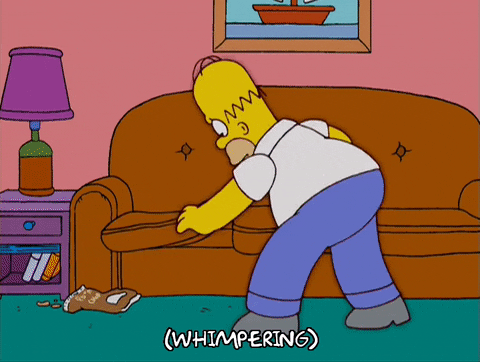 …It was Azmia. She had cured us all!
See, I hadn't finished reading her Passive; I got to the 'Overhealing' part, was completely chuffed, and just slipped away into happy daydreams.
OH-OH, and that Family Bonus, works SOLO. She don't need no help. Just some space to do her thing.
Is Azmia Worth It? (Empires and Puzzles)
Yes, but let me explain.
It's been a long time since I've pulled a hero capable of forcing a shift in my play-style.
-Azmia is that hero.
In the past, ICE heroes have rarely featured in my raiding strategy, or held prominent roles on my defense squad.
However, Azmia does.
And now, with her inclusion, it opened the door to a collaboration with Esme, -the under-skilled (yet useful) healer.
Esme offers 40% healing, which is perfect for topping up all heroes, in hope of Azmia's Overheal. And as both are Average, they'll both fire off multiple times in battle.
However, it's Azmia who forced the change. And she now resides on all of my important teams (Map/Stages/Tournaments/Raid/Defense).
And if you're wondering how she does so well in raids against Legendary heroes, it's her stats (limit broken, of course):
Sword: 616
Shield: 965
HP: 1628
Here's Esme, with all the emblems:
Sword: 792
Shield: 911
HP: 1629
And also, Azmia's healing helps to keep her alive:
That's 574 HP healing, when the Passive goes off (at least 60% of the time).
For the record, X-O-pod… sorry, Xnolphod, provides about 630 HP healing from his 32% Special.
Azmia Review (Empires and Puzzles)
My final thoughts:
Here's the thing, at least my point of view:
If you've got top-drawer Deities, then Azmia's still gonna offer you another angle to work with in a War, or a Tournament. That's because, she's way OP in my view.
And if you're F2P or C2P, then she's a dynamic, powerful hero, capable of shifting your fortunes, -well worth the little effort required to level her.
She's a 5-Star hero, for the price of 4-Star Mats.
Do. Not. Tell. S. G. -I won't go back to the way it was before.
Hero Grade for Azmia (Empires and Puzzles)
So for my grading, the question is:
Is this hero's Special capable of/likely to change the outcome of a battle? Yes.
If not, do they still bring enough to the party to help defeat the deities? N/a.
Old Cynic's Hero Grade: Deity
This hero was subsequently Buffed or Nerfed by the developers. Details have been updated to reflect the changes.
Link to nerf statement: Here.
What are your thoughts? Did I get it wrong or miss something? Let me know in the comments below.
Enjoyed the post? then help me! – Share it with your alliance! and Subscribe!
Want more Empires and Puzzles? Click here.
Have you seen this month's HotM review?
Follow me on Facebook? Old Cynic's Page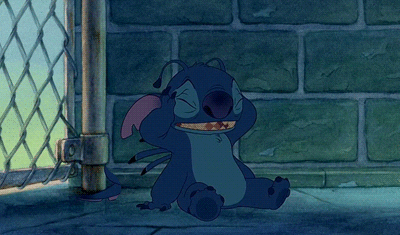 Copyright: oldcynic.com
Images used byway of review / tutorial – Copyright owned by Empires & Puzzles: Small Giant/Zynga Games